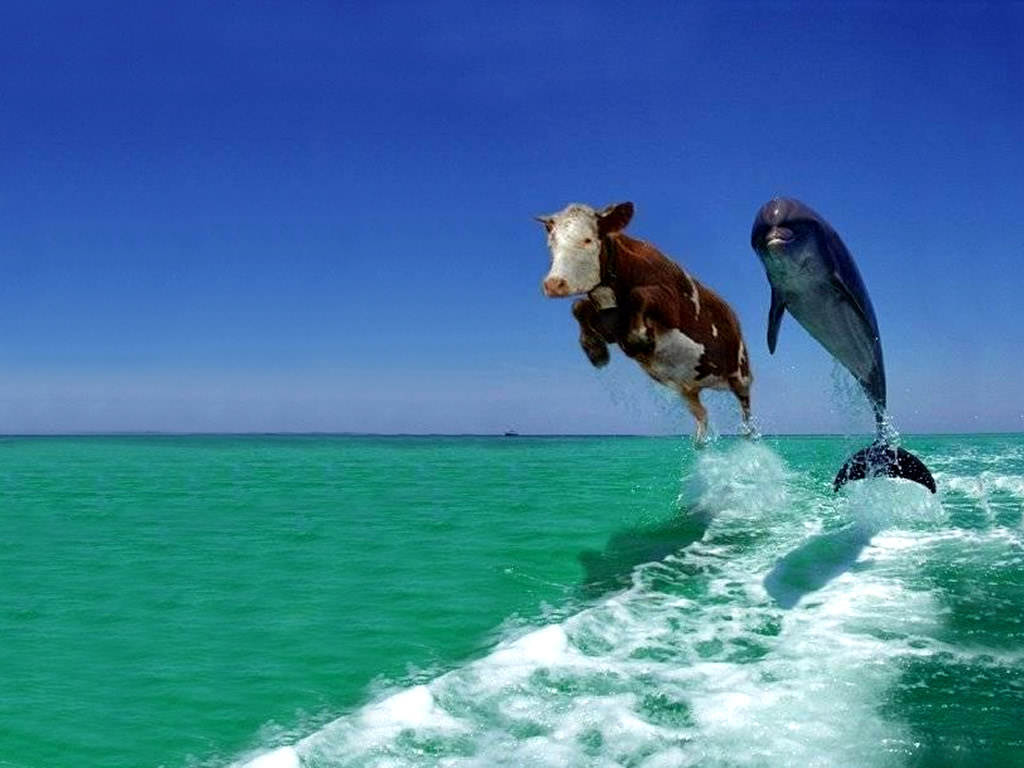 I ran for 30 minutes straight for the first time yesterday in yucky pre-rain humidity.
I've discovered that once animals realize that you're not running after them, they find runners fascinating. A pair of deer scared the bejeezus out of me the other day on the trail, but once they had scampered about 25 feet outside the path, they stood there and stared at me. I said "hey dudes" and waved and still they stared. When last I saw them, they were still staring at me. When I run in my urban neighborhood, the squirrels do the exact same thing – they jump into a nearby tree and gawk. They fill their mouths with giant nuts and jump onto a tree and gawk. If Columbus' squirrels are among those who tweet, at least one of those "stares" was for me today.
I'm kind of amazed that I've been able to stick to this Couch to 5k program. I'm not reclaiming any former glory here, or even any former glorious body. I've never been remotely a jock – more of a sometimes walker, late-night dancer who attended a lot of summer day camps, one Outward Bound (repelling is fun!) and used to be able to put a basketball through a hoop without hitting the rim. When I was nine, I saw a coach about running on a regional team and he put me through my paces for a day, but the post-run rubdown positively creeped me out and I quit.
For Couch to 5K, I've followed the schedule to the letter. This is my approach to most things I try (as long as they seem reasonable to begin with) – I suspend disbelief and put my faith into the idea that all will work out as I've been told. Once I've done it for a while, or the intended duration, I make my own modifications. In this case, I have been amazed by how well I've been able to feel my progress every third run or so. This is my ninth and final week – three days of running for 30 minutes (or 5K). Who knew this was possible? Seriously!
I don't have a ton of weight loss to show for my efforts, but there has been some and most importantly, I feel entirely different. Like my determination to eat less meat and more local food, it feels like I'm making changes that I have a better shot at sustaining. I just read that sticking with running this long officially makes me a runner, but that I ought to hang here for 2-3 months so my bones and connective tissues have a chance to catch up with my new, stronger muscles. That works for me. I'm not dying to win marathons. I just want to be healthy.
Yesterday I watched Obama's speech to kids with my son. He was kind of excited that the president would talk to kids until he heard the president mention that he was there to talk to kids in Kindergarten through 12th grade. Having a year of preschool left, and several older friends and cousins makes you painfully aware that you aren't in Kindergarten yet. As I listened, Declan sat on the floor and flew a plastic policeman through the solar system. Sadly, this policeman died and had to be buried under the letter P. He was later resurrected, so perhaps there is a cult forming around him in an alternate dimension.
By the end of the speech Dec was meowing like a kitty (if we're connected on Facebook you may know this already). In fact, every time I have asked him what he thought of the speech since, he has meowed like a kitty. So, while I have found the accusation that Obama is trying to brainwash children into becoming liberal automatons utterly baseless, I now must face the possibility that he might be trying to turn them into cats.
Here are some of my favorite posts on the speech subject, by the way:
The Bad Astronomer hilariously points out how crazy is being mainstreamed.
Corporate Babysitter reminds us how many marketers have unfettered access to our children.
Charlotte-Anne Lucas posted a Wordle of the top 50 words used in the speech.
Lenore Skenazy of Free-Range Kids quells our paranoia once again, with humor.
And Emily wrote the president a note.
Peace out, kitties!
* Declan modified the lyrics Danny Kaye sang in the movie Hans Christian Anderson (which his dad was watching) because he had one of his recurring dreams in which he tries to get out of bed, but some bloviating bovine blows him back. It was a better post title than anything I could come up with, so there it is.
Related Posts: