I don't remember how old I was when I wore it, but it stayed in my shirt drawer long after it fit. My mother did work with other women that felt important. It stood for something. This shirt showed that I stood for something too:

She told me that she hoped that what she was doing would mean that I would grow up in a different kind of world than she had, one where what I had to offer would be welcomed and appreciated, not dismissed on account of my gender. Throughout my childhood, she did work in support of that dream. She even went to Mexico City in 1975 to help draft a plan of action for the women of the world.

When I was six years old, I adopted her maiden name as one of my own (Zollinger) – my first feminist act.
Our world is by no means yet a utopia. There are challenges that my mother's 30-something self couldn't have imagined. But this world is different, and better, because of her.
I also dream of a world different from this one for my own son. One that truly values his tenderness, compassion, kindness, generosity and patience. One that treasures his humanity so deeply that no one would dream of calling on him for violence.
Today, the Momocrats have drawn our attention to the original Mother's Day Proclamation, penned by Julia Ward Howe after the Civil War. I can't think of a better spirit for this holiday:
Arise, then, women of this day!
Arise, all women who have hearts,
Whether our baptism be of water or of tears!
Say firmly:
"We will not have great questions decided by irrelevant agencies,
Our husbands will not come to us, reeking with carnage, for caresses and applause.
Our sons shall not be taken from us to unlearn
All that we have been able to teach them of charity, mercy and patience.
We, the women of one country, will be too tender of those of another country
To allow our sons to be trained to injure theirs."
From the bosom of the devastated Earth a voice goes up with our own.
It says: "Disarm! Disarm! The sword of murder is not the balance of justice."
Blood does not wipe out dishonor, nor violence indicate possession.
As men have often forsaken the plough and the anvil at the summons of war,
Let women now leave all that may be left of home for a great and earnest day of counsel.
Let them meet first, as women, to bewail and commemorate the dead.
Let them solemnly take counsel with each other as to the means
Whereby the great human family can live in peace. …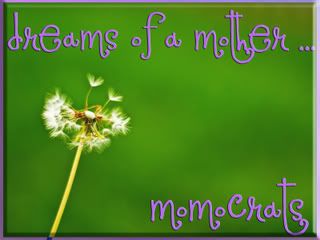 Happy Mother's Day to my precious mom and yours.
Related Posts:
Say something, would you? (via Facebook or Wordpress):
comments